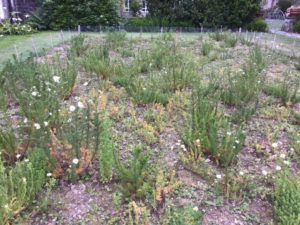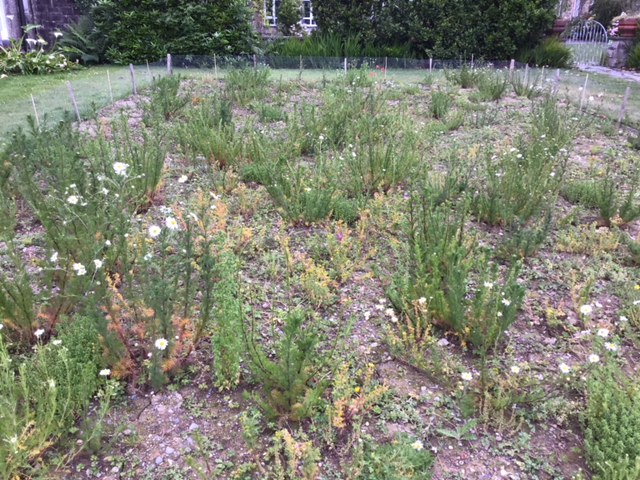 Newground is a physical project that invites ongoing encounter between humans, plants and the ground itself. A new commons; the ground as a shared medium, a place in which to explore the emergence of movement, play and touch with others, elements, plants and materials. Newground is a prepared medium in which the proposal is to explore ways to land and be together.
Early on, artist Jacques Nimki was invited to collaborate on this project, to research ways in which to cultivate the ground, to identify plant species and materials that would be conducive to the ideas of engagement that the project was to pursue. Jacques has become an important collaborator, both by bringing his practices of working with plants, people and drawing to the project, but also his long experience as an innovative arts educator.
Covid -19 has presented Newground with the possibility of a longer growing season, overseen by curator Nia Roberts in the forthcoming months. It will also eventually become a ground in which to experiment with the physical return to each other, to plants and public space. Newground is where the mutual touch of people and plants, of the ground itself, can be actualised and gently performed as a way to experience the weave of materials and life forms through which we are all threaded.
Really hoping it is possible to visit in September and resume some late planting at Oriel Plas Glyn y Weddw Gallery, Llanbedrog, along with Nia Roberts and Jacques Nimki…