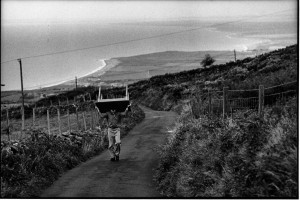 "I am a Movement Artist. Based in rural Wales for the last 20 years, my works respond to circumstance through movement and image and may manifest as solo actions or social choreographies, often working with the public, other artists, animals and places.
Following an extended period of working away on commissions and residencies Internationally, over the last few years i have reoriented my creative activity back to the rural area in which I live. I hope this 'homecoming' will be a means to expand my practice, to sustain different creative outcomes and to foster an ongoing engagement with my village, valley and wider community."
This site is in development and over the next year it will become a place to assemble some of the scattered traces of work i have made over the last 25 years. For now, i am concentrating on the the current work, Studies for Maynard. The site will host an ongoing notebook and images reflecting the process of making the work public in gallery spaces over the coming year.