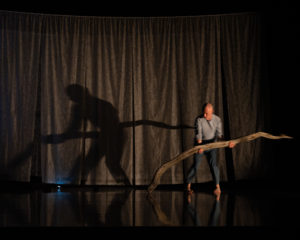 The Pneûma Project is a collaboration between dance artist Miranda Tufnell, visual artist David Ward and musician Sylvia Hallett with myself and dance artists Eeva- Maria Mutka and Cai Tomos, and musician Jonah Brody. The Pneûma Project is centred on the breath, on wind and spirit.
More information:http://www.mirandatufnell.co.uk/pnemu.html
I am delighted to be involved in this iteration of the work and to perform in Miranda's work again for the first time since 1993! We began in November 2019 in Cardigan Small World Theatre, Northern School of Contemporary Dance, Leeds and in May 2020, we tour to Bluecoat, Liverpool, Melmerby village Hall, Georgian theatre Richmond and the Star and Shadows in Newcastle on 31st.
Photos: Christian Kipp, Northern School of Contemporary Dance, November 2019