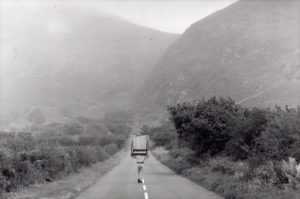 12/13 October 2019
A symposium that imagined the movements of place- making, through dance practice.
Happening over a weekend, there were dance film screenings, performance, talks & discussion, a twmpath, a breakfast conversation and a walk on sunday morning in Nefyn with archaeologist Ken Brasil. The symposium was open to all with an interest in the places we make, the lands that shape us and our bodies that move through them.
Programme included dance and landscape films by Rosemary Butcher, Eiko and Koma, Jess Lerner/ Tanya Syed, Adele Vye and Cleophee Moser.
Archive performance and artefacts from myself, returning to work made on the Llyn in the mid nineties. With generous and illuminating presentations by Robbie Synge, Chris Ricketts and Angharad Harrop. Looking at dance and rural context, different bodies and access, Welsh site- based practice and dance, language and cross cultural collaboration. With an evening Twmpath with west Wales band Carreg Bica.
11am -4.30pm, 7.30pm-11pm Saturday
10am- 2pm Sunday
Plas Glyn y Weddw, Llanbedrog, Llyn peninsula, Wales/UK
curated by myself and Nia Roberts, as part of my residency in the Gallery this year.
wp-image-345″ />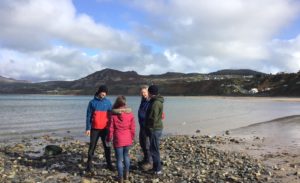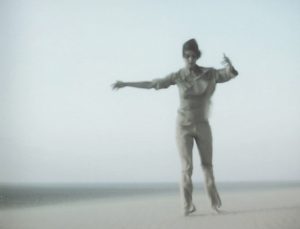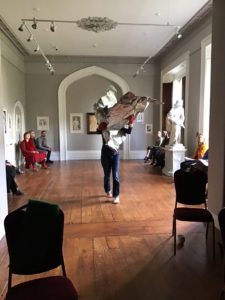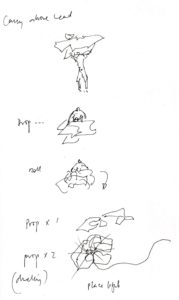 [caption id="attachment_345" align="alignnone" width="300"]