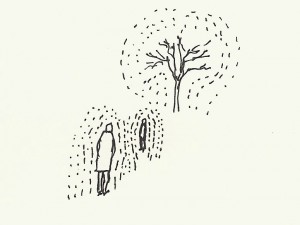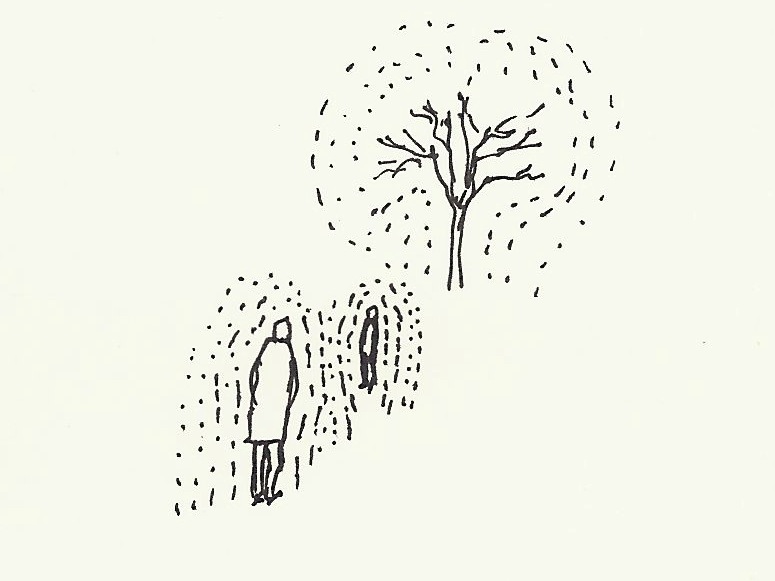 A Residential Movement Workshop.
Tycanol,West Wales/Cymru
14-17th January 2016
with
Simon Whitehead
Late dawn. Early sunset. Short days. Long nights.
The beat of the place. The beat of the body.
Locator is a series of residential workshops led by Movement Artist Simon Whitehead, developed over the last 21 years.
Tycanol, an ancient sessile oak woodland and a SSSI nested beneath the Preseli hills, Wales, has been the home for this located performance practice. Residing in the sensory life of the body and its movement, Locator is an active practice of deep ecology and performance. Facilitated through a process of moving, walking and wandering, witnessing, drawing, fasting & eating, making and resting within a transient community.
'The repetition of walking creates a rhythmic force-field or energy that produces a sense of immersion through the beat of the body. Everytime you go for a walk, you allow the place to enter you differently.'
Locator 25 offers shared, collaborative practices that evoke musicalized and embodied senses of place. Where the beat of this place is expressed through the beat of our bodies walking…
Accommodation is in a converted medieval gatehouse at Pentre Ifan; with bedrooms, showers, kitchen and studio.
*(Locator 25 is largely a mobile, laptop and tablet free- zone! However, each day for one hour it will be possible to walk up a hill to find a signal and plug in to virtual space…)
Cost (including welcome meal):
£200 with full accommodation
£160 for 3 concessionary places (first come, first served)
Please book early to reserve a place (To book please send a £100 deposit before end December 2015). For more information and travel contact: white.simon@virgin.net
(nearest rail links: Clunderwen, Carmarthen and Fishguard)